Driving Force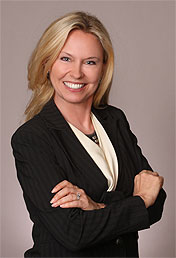 Julie Ford, President

About the President



Julie Schweitzer Ford founded Schweitzer Consulting in 2004. She has nearly 30 years of experience in communication strategy, branding, PR, and non-profit management. Originally from Minnesota, she grew up in Arizona and graduated from Northern Arizona University with a Bachelor of Science in Communications in 1990.

She launched her PR career that same year in Livingston, New Jersey at a boutique-style firm called Berry Associates. There, she worked with clients such as the medical device company, C.R. Bard, anasthetics company Anaquest (sold to Baxter in 1993), and paper products company, Federal Paper Board,(sold to International Paper in 1995). She went on to join one of Hawaii's top PR firms, Stryker Weiner & Yokota, where she worked with clients such as AT&T, Castle & Cook Commercial Division, and the Pacific Asia Travel Association (PATA).

Julie went on to spend 10 years with the National Kidney Foundation of Hawaii where she conducted the organization's communications, PR, fundraising including the car donation program Kidney Cars, and overall management. During that time, she was one of Pacific Business News' Forty Under 40, and earned the national Making Lives Better award. She departed as the organization's Chief Operating Officer to launch Schweitzer Consulting, LLC. - at the urging of her mentors.

Since its founding, Schweitzer Consulting has earned awards from PRSA and IABC for international communications, reputation management, media relations, crisis management research, press conferences, issues management, reputation management, and viral marketing. She earned the prestigious BBB Torch Award in 2012. In 2016, she took a leave from her business to join the Hawaii State Office of the Governor's homelessness initiative which she concluded at the end of FY17.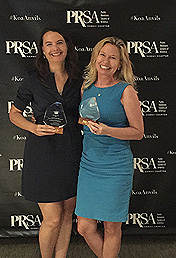 Schweitzer Consulting wins another award
Schweitzer Consulting's Core Values
We're real.

We live and work authentically. We don't try to be Brand X. When we wake up in the morning, we're excited to start work.



We're unique.

We bake from scratch. We don't do "cookie cutter." We throw away the mold and look afresh at each possibility.



We're transparent.

We operate openly in our relationships with clients, associates, and one another.



We question.

We're always challenging ourselves to find better ways of doing things. We're never satisfied with the status quo.



We're bold.

We treat clients like family. We vigorously support them through thick and thin. We're not afraid to take a stand.



We're selective.

We seek high quality people and organizations. We expect excellence from ourselves, our clients, and business associates.


Community Involvement



Julie is a member of the Board of Directors for Mental Health Kokua and has served on the Chamber of Commerce Hawaii's Public Health Fund since 2010. She is the past VP of programs for IABC Hawaii (International Association of Business Communicators), past Board Member of the Learning Disabilities Association of Hawaii (LDAH); and spent 20 years as a Rotarian with the Rotary Club of Metropolitan Honolulu, serving as the organization's secretary, Community Services Chair, Membership Chair, and Programs Chair. She was selected as a member of the Community Editorial Board for the Honolulu Advertiser in 2009.



Philosophy



Schweitzer Consulting does not look for cookie-cutter solutions. We understand that every client and situation is unique and partner with our clients to combine their industry knowledge with our unsurpassed public relations expertise. We are a lean, nimble organization which draws upon outside experts when extra client support is needed. Our clients win because they don't have to pay Schweitzer Consulting the rates associated with maintaining a fulltime staff. Instead, we assemble special teams under the direction of the company president.



Theory Of Practice



There is oftentimes a significant disconnection between an organizationís marketing and its customer service or operations. An organization may invest thousands of dollars to launch a witty marketing program, but the success of that program ultimately boils down to the person answering the phone and/or the salesperson who responds to the request. Too often, these important players are left out of the marketing decisions -- and that becomes obvious to new customers.

We are big believers that customer service is perhaps an organizationís most valuable -- and under-utilized -- marketing tool. Marketing tools and methods are important as a secondary reinforcement to what already exists at the organization. You cannot have one without the other.

Marketing programs and materials must be authentic and accurately describe what the organization actually does. Our primary focus and theory of practice is the full integration of the entire organization in its marketing. Additionally, marketing must paint an honest reflection of an organization's real traits.



Special Expertise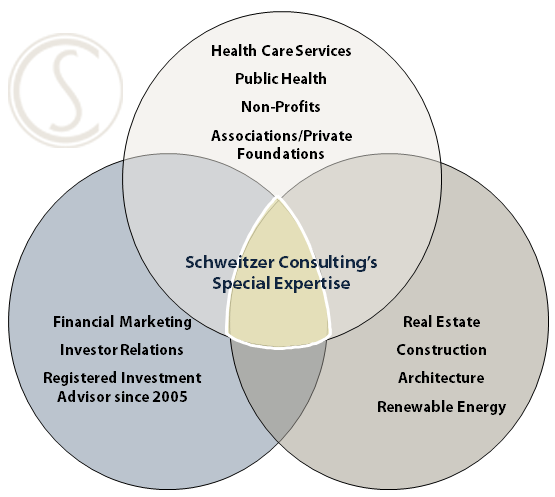 "Julie did such a great job on our grand opening. We were showcased in all the major publications including an awesome full-page spread in the Honolulu Star-Advertiser and two-page story in MidWeek."




~ Geri Berger Pineapples Boutique




>> More Testimonials




Hawaii's Better Business Bureau:
Schweitzer Consulting - 2012 Torch Award

>> More Awards






Case Study: Building a Loyalty Program