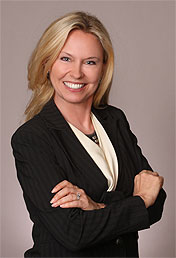 Julie Schweitzer Ford,
President

We're Glad You're Here



Aloha! My name is Julie Schweitzer Ford and I'm the president of Schweitzer Consulting, LLC. Thank you for visiting us.

We are an award-winning PR consultancy with a niche in healthcare and financial-related projects. We've been providing strategic communication counsel to high-quality organizations in Hawaii, and across the nation, since 2004. Key areas of expertise include the following:


Media Relations





Reputation and Brand Management





Crisis Communications





Public Service and Government Relations
We are not your typical PR agency. We emphasize the full integration of PR into our clients' overall operations so that PR campaigns enhance their overall organizations, not disrupt them.

We have special expertise within the healthcare and financial sectors, but our clients represent a broad spectrum of industries including technology, renewable energy, portfolio management, architecture and construction, real estate, nonprofit, government, and retail.

We offer the benefits of a large, full-service PR agency with the dedication and attention that only a small firm can deliver. As a result, we deliberately limit the number of clients and projects we accept. This sometimes means we have to turn away prospective clients, but it also means that our clients receive the attention they truly deserve.





"I highly recommend Schweitzer Consulting. Julie is the best at what she does! I have worked with her on several projects over the years and it has always been top notch."



~ Dean Yoshimoto Yoshimoto Physical Therapy




>> More Testimonials




Hawaii's Better Business Bureau:
Schweitzer Consulting - 2012 Torch Award

>> More Awards






Case Study: Building a Loyalty Program